home

products

pe explorer

getting started
CONFIGURING PE EXPLORER
Customize PE Explorer The Way You Want It
PE Explorer offers a set of options controlling the general settings and the look and feel of the interface. To access these settings, navigate to the menu bar, click on View, and select Customize. This will open a dialog box with three tabs at the top, each corresponding to a different set of options.
These options allow you to tailor PE Explorer to your needs and preferences, ensuring a personalized and efficient experience as you work with executable files and explore their contents. Below is an overview of the options available on each tab.
GENERAL SETTINGS
In this section, you can define the default project folder where executable files and extracted data/resources will be saved. You can also specify the number of files visible in the "Recent Files" submenu, choose the default viewer upon startup, and configure backup preferences.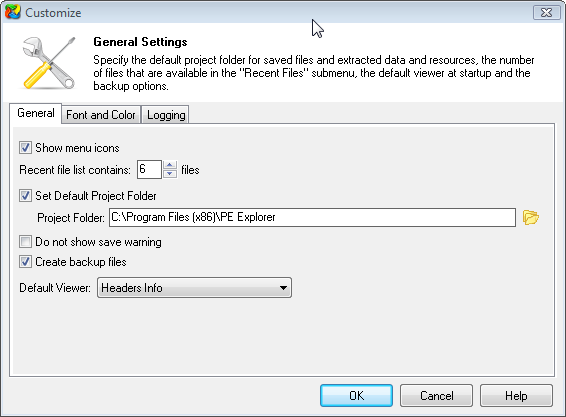 FONT AND COLOR
Here, you can customize the font, color, and size of text displayed within PE Explorer's various panes. This customization can be applied uniquely to the TreeView, Binary Viewer, RichText, Disassembler, and the Log Pane.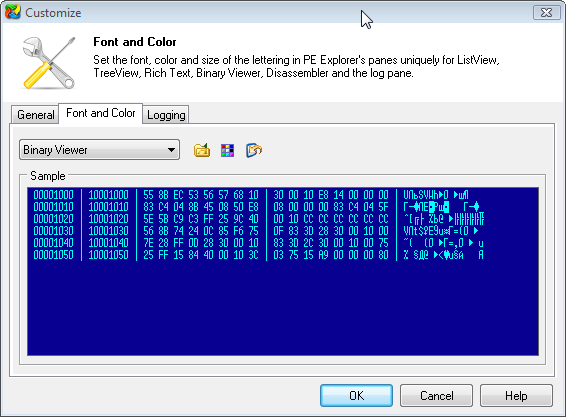 LOGGING
This tab enables you to adjust preferences for the Log Pane, including turning on/off the start-up animation, specifying how the activity log is displayed on screen (including event timestamps), enabling logging events to file, and designating the default log folder for saved log files.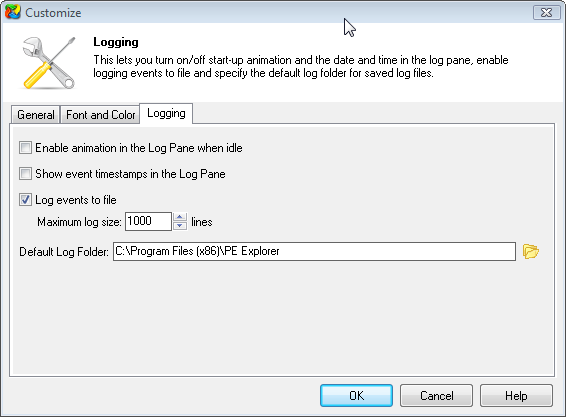 Download a 30 day trial version of PE Explorer

Buy the Full Version